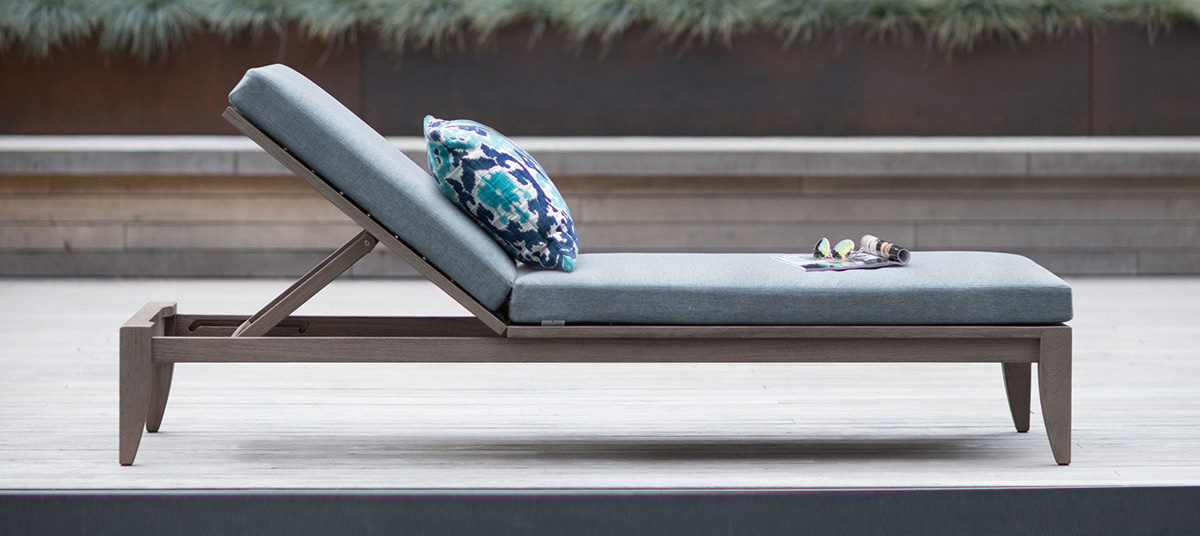 JANUS et Cie
Terms of Sale
These Terms of Sale are part of a quotation, bid response, order acknowledgement, or other sales document issued by JANUS et Cie.
      1. ORDERING INFORMATION
JANUS et Cie sells its products on the terms set forth in these standard Terms of Sale. ORDERS MUST BE SUBMITTED IN WRITING OR ELECTRONICALLY PER JANUS et Cie REQUIREMENTS AS REPRESENTED BY A VALID PURCHASE ORDER, WHICH INCLUDES PRODUCT TOTAL. An order is not binding upon JANUS et Cie until JANUS et Cie issues an order acknowledgment to the customer (the ''Customer''), which will include price information and an anticipated delivery date.
Order Changes/Cancellation. For Specials, Customer's Own Material (C.O.M.), finish matches, custom colors, custom products, Master lock and key orders, and RUSH orders, no changes or cancellations are allowed 24 hours after order acceptance. All other products require approval for changes or cancellations. A change/cancellation fee may apply. Contact Client Services for applicable charges.  Ship-to addresses changed within seven (7) business days of delivery will incur fees to cover administrative costs due to re-labeling of product and/or reconsignment fees with the carrier. Order cancellations are complete annulments of orders. Order changes are the deletion of line items or a change in size, color, quantity, ship-to address, or scope of work. There is no penalty for additions; however, any change may cause the order or the line items affected to be rescheduled. Order changes involving additional product and services which increase the value must be accompanied by an amended Purchase Order or other document as agreed. ALL CHANGES MUST BE IN WRITING, REGARDLESS OF THE MONETARY VALUE. CHANGES ARE NOT BINDING UPON JANUS et Cie UNTIL JANUS et Cie ISSUES AN ACKNOWLEDGMENT OF THE CHANGE. 
Customer's Own Material ("C.O.M."). A Customer who requests a fabric, surface or finish material (C.O.M.) not in JANUS et Cie's standard finish offering must first confirm approval of or request new approval for the C.O.M. JANUS et Cie will determine feasibility of the material for manufacturability. For a description of the procedure to submit C.O.M. samples, contact JANUS et Cie's Order Services department. If
JANUS et Cie agrees to use the C.O.M., the following conditions apply;  (1) JANUS et Cie shall have no responsibility for the condition, quality, value, performance, physical properties, or any other aspect of the C.O.M.; and (2) JANUS et Cie shall have no liability for any damages, injuries, or losses to Customer or to any third party that shall be caused by any C.O.M., and Customer shall hold JANUS et Cie harmless for all such liability. Customer will pay standard pricing for the products subject to C.O.M. and JANUS et Cie will utilize C.O.M. at no additional charge beyond the standard pricing.  Not all products may utilize C.O.M.
Valid/Complete Purchase Order. All orders must be acknowledged in writing to be binding on JANUS et Cie. The following information is required in order to process an order with JANUS et Cie:
CUSTOMER INFORMATION
Sold To: Legal name, complete address (if JANUS et Cie is to bill the end user) and phone and fax number.
Ship To: Legal name and address.
Purchase Order Number: From the party JANUS et Cie will be billing.
Authorized Signature: All Purchase Orders must be signed by a duly authorized representative if a signature line is present. Electronically transmitted Purchase Orders will be accepted without a signature if the client has an electronic purchase payment agreement on file.
Contact Name and Phone Number: The person JANUS et Cie should contact with any questions regarding the order.
Shipping Contact: The name and phone number of the person to be contacted regarding shipping and delivery matters.
Tagging Instructions: This information will appear on all documentation received from JANUS et Cie including: cartons, acknowledgments, and invoices.
Product Total: Net dollars.
PRODUCT INFORMATION
Quantity
Product Numbers
Colors
Specials: Specify special part number for new special products.
Customer's Own Material: Order entry code, manufacturer, pattern, and color.
Approval Drawings: An authorized signature by a duly authorized representative is required for shop drawings when applicable.
      2. PRICING POLICIES
Terms of Payment. A fifty percent (50%) deposit is due prior to order processing and the balance is due prior to shipment unless otherwise agreed to in writing by JANUS et Cie.  Any other terms of payment and credit limits agreed to by JANUS et Cie will be established based on financial information. The account balance must be at or below the credit limit and current at all times (no past-due balances). JANUS et Cie reserves the right to delay or cancel any delivery to a Customer whose JANUS et Cie account balance is over the credit limit and/or past due.  JANUS et Cie reserves the right to require payment in full before order processing.
Applicable Prices. The price of any product sold to Customer by JANUS et Cie will be based upon the North American Price List (Catalog). Prices and discounts are subject to change without notice or approval. Applicable prices and currency exchange rates are those in effect at the time of the RECEIPT of an ORDER; JANUS et Cie reserves the right to use the published pricing effective at the time of shipment if the requested delivery date is more than 120 days after the order ready date.  Freight charges will be added to all invoices unless otherwise agreed to in writing by JANUS et Cie.
Taxes. JANUS et Cie prices do not include customs duty, sales, use, value added or similar taxes. Any federal, state/provincial or other taxes or assessments based upon the sale or delivery of products or services sold applicable to Customer at present or later imposed by federal, state/provincial or municipal agencies, shall be added and paid by Customer. Customer is responsible for all such taxes. NOTE: If a valid sales tax exemption certificate is not on file with JANUS et Cie and approved prior to product shipment, sales tax will be due and payable to JANUS et Cie when such tax is invoiced to Customer.
Services. If, as a result of Customer request, JANUS et Cie or a JANUS et Cie affiliate provides planning/ design services, storage, project management, special handling, set-up, installation and/or other services, Customer will be charged at JANUS et Cie's prevailing rates.
Termination by JANUS et Cie. JANUS et Cie may immediately terminate an order upon written notice in the event of bankruptcy  or insolvency proceedings by or against Customer, or Customer is adjudicated as bankrupt, becomes insolvent, makes an assignment for the benefit of creditors, or proposes or makes any arrangements for the liquidation of its debts, or a receiver or receiver and manager is appointed with respect to all or any part of the assets of Customer.
      3. SHIPPING
Freight charges will be prepaid by Customer on all orders. Any additional expense resulting from Customer's request for expedited transportation, special services, packaging, handling, routing, and/or shipping method will be billed to Customer. Product shortages and damage must be noted on delivery receipts at the time of delivery and reported to the carrier for correction. Claims against JANUS et Cie for shortages, errors, or damage must be made within three (3) days of the date of delivery or Customer waives the right to make such a claim. A signed Bill of Ladings or Delivery Receipt must be sent in with all claims. If JANUS et Cie cannot deliver products as scheduled due to causes beyond its reasonable control (such as casualty, labor disputes, or accident; inability to obtain necessary labor, material or transportation; or changes requested by Customer), the delivery date will be extended to compensate for the delay as determined by JANUS et Cie.
JANUS et Cie may transfer product to storage at Customer's risk and expense if Customer is unable or unwilling to take delivery of product as originally scheduled. Upon such transfer to storage, Customer assumes risk of loss. JANUS et Cie will invoice Customer for storage fees and Customer will make payments in accordance with JANUS et Cie's standard payment terms.
SHIPPING INCOTERMS:
U.S.A., Mexico, and Canada. All deliveries will be EXW (Ex Works) (ICC Incoterms2010) JANUS et Cie's facility or distribution centers. Freight charges will be prepaid by Customer on all orders. Customer bears all risk of loss or damage to the products.
Overseas – Non-Continental U.S. and International. All deliveries will be CIF (Cost of Goods, Including Freight) (ICC Incoterms 2010).
JANUS et Cie has the right to determine the carrier, method of shipment, and routing.  Freight charges will be prepaid by Customer on all orders. Extra expense for expedited transportation, special carrier, packaging, shipping method, and/or routing will be billed to Customer.  Title of products is transferred from JANUS et Cie to Customer when products are effectively at the disposal of Customer on board the vessel at the named destination port.  Customer bears all risk of loss of, or damage to, the products when the products pass over the ship's rail on board the vessel at the port of embarkation.  JANUS et Cie will contract with carrier to obtain minimal insurance (CIF @ 10%) made payable to Customer.  Customer is responsible for procuring insurance above that amount.  Proof of delivery is a clean bill of lading.  Customer is responsible for customs clearance formalities and on-carriage from the receiving port in the destination country to the final destination.
Marine Shipments. All deliveries will be DAT (Delivered at Terminal) (ICC Incoterms 2010) unless otherwise specified. Freight charges will be prepaid by Customer on all orders.  Customer bears all risk of loss or damage to the products when they are delivered to the terminal.
      4. GENERAL TERMS
Governing Law. For products purchased for delivery pursuant hereto, this Agreement shall be governed by and construed according to the laws of the State of California. However, where Products are purchased for delivery in Canada pursuant hereto, this Agreement shall be governed by and construed according to the laws of the Province of Alberta. In either case, the parties attorn to the exclusive jurisdiction of the courts of California and Alberta, respectively for the purpose of hearing any disputes arising under this Agreement or with respect to any Products sold pursuant hereto, and agree that the provisions of the United Nations Convention on Contracts for the International Sale of Goods and any other provision or law which would have the effect of applying the laws of any jurisdiction other than California or Alberta, as the case may be, shall be excluded.
Force Majeure. In the event that the performance of Customer or JANUS et Cie or its participating supplier would be prevented, restricted, interfered with or rendered commercially impracticable by reason of Force Majeure, then upon the giving of notice to the other parties, the party affected by the Force Majeure shall be excused from performing hereunder until the Force Majeure no longer prevents, restricts, interferes with, or renders such performance commercially impracticable. ''Force Majeure'' shall mean: fire, explosion, breakdown of plant, epidemic, hailstorm, snow/ice storms en route, hurricane, tornado, cyclone, flood or power failure; war, revolution, civil or military disturbances, acts of public enemies, acts of terrorism, blockade or embargo; any law, order, proclamation, regulation, ordinance, demand or requirement of any applicable governmental authority or any subdivision, authority, or representative of any such government; labor difficulties, including without limitation, strikes, slowdowns, picketing or boycotts; or difficulties beyond JANUS et Cie's reasonable control in obtaining necessary raw materials, labor, fuels and electric power, components or facilities, and any other circumstances beyond the control of the party affected.
Customer Delay's. Where JANUS et Cie has not received adequate site dimensions, Product specifications, shipping information, installation particulars or other information required by JANUS et Cie to permit the efficient manufacture or procurement of any Products, or where site conditions are not in accordance with the Installation Requirements set forth, or are not otherwise suitable to permit effective and efficient installation, the manufacture and/or delivery of Products may be delayed, and such event shall constitute a delay by Customer. When manufacture, delivery or installation is delayed by Customer or at Customer's request: (i) Customer shall pay to JANUS et Cie all reasonable storage, handling, and other reasonable incidental expenses incurred by JANUS et Cie in connection with such delay; and (ii) Customer shall bear all risk of loss or damage to the Products being held by JANUS et Cie for Customer.
Services. Customer acknowledges that the Products to be manufactured or procured by JANUS et Cie in connection with the order are, or may be, custom manufactured for Customer and that JANUS et Cie may be required to perform extensive work in relation to the design and specification of such Products.  Specifications and instructions are in accordance with directions of Customer and full responsibility for their correctness is assumed by Customer. Where installation services are to be provided by JANUS et Cie, or its subcontractor, JANUS et Cie will inform Customer of the cost.  Unless otherwise specified in writing, JANUS et Cie's installation services are limited to products sold by
JANUS et Cie.  Customer is responsible for ensuring that the installation site is safe and ready for installation on the agreed upon date.
Use and Installation of Products. JANUS et Cie recommends that its products be installed by certified, qualified and approved installers according to JANUS et Cie's written installation procedures. Customer agrees to use JANUS et Cie products properly; not to remove or alter safety devices, warnings, or operation instructions placed on products by JANUS et Cie, and to instruct employees as to the proper care and use of the products according to printed instructions. Where Customer requests work to be performed or materials to be provided which are not contemplated in the Scope of Work, or Customer otherwise requests Products or services not contemplated in the order (collectively ''Extras''), prior to providing such Extras JANUS et Cie reserves the right to require Customer to provide and sign a written Purchase Order or Change Order acceptable to JANUS et Cie describing the Extras and the amounts to be charged therefore, and Customer agrees to pay such charges.
Warranty/Indemnification. JANUS et Cie's standard North American Warranty will apply as appropriate and is found at https://www.janusetcie.com/residential/about/warranty/.  THE WARRANTIES HEREIN ARE IN LIEU OF ALL OTHER WARRANTIES, EXPRESS OR IMPLIED, STATUTORY OR OTHERWISE, INCLUDING BUT NOT LIMITED TO, ANY WARRANTY OF MERCHANTABILITY, NON-INFRINGEMENT, OR FITNESS FOR A PARTICULAR PURPOSE. JANUS et Cie and Customer shall each indemnify each other for any claims or losses directly and proximately caused by each of its own negligent acts or omissions arising out of a transaction.  Notwithstanding any other provision herein, neither party shall be liable for any exemplary, punitive, liquidated, indirect, multiple, incidental, special or consequential damages or lost profits, goodwill or business.
Entire Agreement. The order and this Agreement (including applicable Schedules) constitute the sole agreement between the parties and supersede any prior understanding or written or oral agreements between the parties (excluding National Sales Agreements). No terms, provisions, or conditions (other than purely commercial terms such as quantity, delivery date, location, etc.) of any purchase order or other document submitted by Customer will have any effect on the obligations of the parties relating to the products. No waiver of any of the provisions of these Standard Terms and Conditions shall be binding on JANUS et Cie unless expressly agreed in writing.