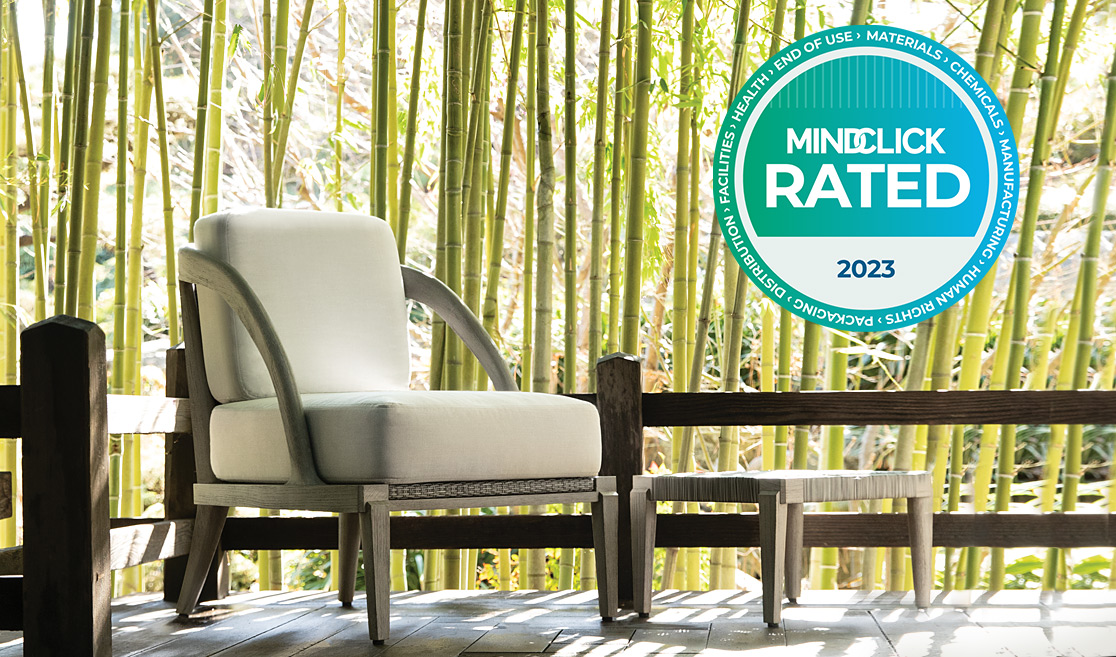 Here at JANUS et Cie, we recognize the significance of environmental preservation and the well-being of the planet. The JANUS et Cie Sustainability Plan is divided into four pillars: Environment, People, Product, and Society. It encompasses measurable and qualitative objectives, which represent short, medium, and long-term commitments contributing to the realization of the Sustainable Development Goals (SDGs) of the United Nations 2030 Agenda.
Follow the link below for JANUS et Cie's 2022 Sustainability Report to learn more about our commitments and our progress:
Click here to download our full 2022 Sustainability Report.
In 2022, JANUS et Cie started a voluntary journey, together with Haworth and our Lifestyle Design Group sister companies with a shared goal in mind: reduce our overall impact on the environment. We are developing a decarbonization strategy to address our impact on the environment to ultimately achieve the target of net zero emissions.
At JANUS et Cie, commitment to quality, safety, and sustainability is intricately woven into every facet of our product development process. Our furnishings are made from the highest quality components and are built to endure a range of environmental elements.
We promote renewable resources through the use of sustainably sourced premium plantation grown teak. In 2022, over 80% of our teak products were sustainably sourced, purchasing SVLK or FSC certified teak
Many of our products' aluminum frames are made with approximately 10% recycled content and are 100% recyclable at the end of the product lifecycle; they are powder coated using low-emission technology, which do not emit VOCs
Our proprietary handwoven JANUSfiber® is made from high-density polyethylene and is recyclable, colorfast, UV-resistant, stain-resistant, and suitable for a range of environments and temperatures
Our textiles are primarily produced from solution-dyed acrylics, which are durable and resists stains and fading
JANUS et Cie is dedicated to providing beautiful yet functional products through mindful methods and sustainable materials that stand the test of time. We also participate annually in the MindClick Sustainability Assessment Program (MSAP). The assessment program evaluates products based on their operational footprint, with environmental and social metrics such as energy, carbon and water reduction, and labor and human rights. The program also measures metrics such as the carbon footprint of product use and distribution, recyclability, as well as the use of sustainable materials and avoidance of high-risk chemicals. In 2022, JANUS et Cie was evaluated by Mindclick for over 1,600 products and was ranked Leader in 6 out of the 8 product families we were assessed on, while also ranking Achiever in 2 other product families.
As part of our commitment to society, our people, and the environment, JANUS et Cie completed a thorough assessment of its business sustainability practices through EcoVadis, the global standard for business sustainability ratings. The EcoVadis assessment includes sustainability criteria across four core themes: Environment, Labor & Human Rights, Ethics, and Sustainable Procurement. For 2023, JANUS et Cie achieved Silver Ecovadis Sustainability Rating, placing us in the 86th percentile globally.